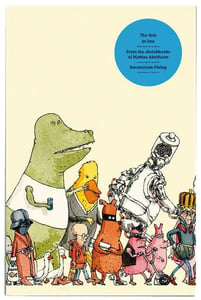 $

25.00
The first in line – From the Sketchbooks of Mattias Adolfsson
A new, redesigned edition. First printing.
192 colour pages, saddle stitched, open binding. Featuring an interview with Mattias by his publisher Jens Andersson. The first edition of this book was published in 2011 in a different version and has been sold out for a couple of years.